Some of my students at Leicester Train Station during their Customer Care Week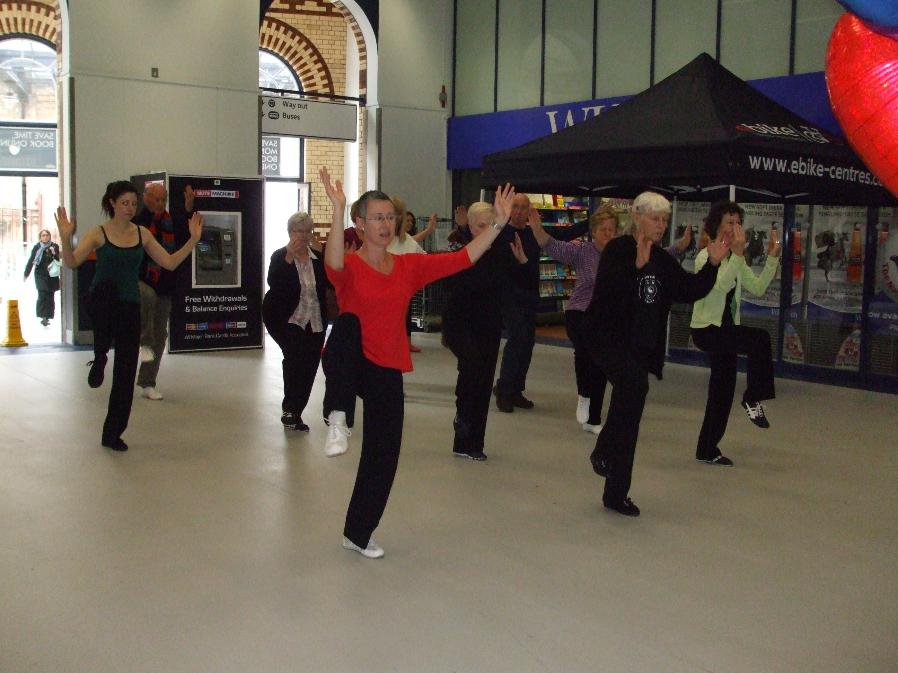 I regularly give tasters for corporate/business groups in busy office environments as part of their team building/mindfulness and wellbeing events.
Among other events I have also given tasters to groups including a scout group in Melton Mowbray, a Dementia group at Leicester General Hospital, a group of Autistic young adults at the Peepul Centre, lunchtime sessions for Nottingham City Council, sessions for Babington College and I am currently teaching Tai Chi at Ellesmere College which is a school for Special Needs students.
I regularly give Tai Chi tasters and demonstrations to WI groups across Leicester and Leicestershire. My details are in the WI Speakers Brochure.
Some of my students joined me for a demonstration at Leicester Train Station for their Customer Care Week (see pic above)
I also teach 1 to 1 sessions at my home.
Please contact me to arrange community or corporate courses and events and to enquire about charges.
The Ladies at Market Harborough WI trying some Tai Chi Chi Kung.